You can now isolate Facebook Reel results using attachmentType:reel in Explore Advanced search. 
What is it?
A new boolean operator for isolating Facebook Reels - attachmentType:reel
Available in Explore Advanced Search for customers with a connected Facebook account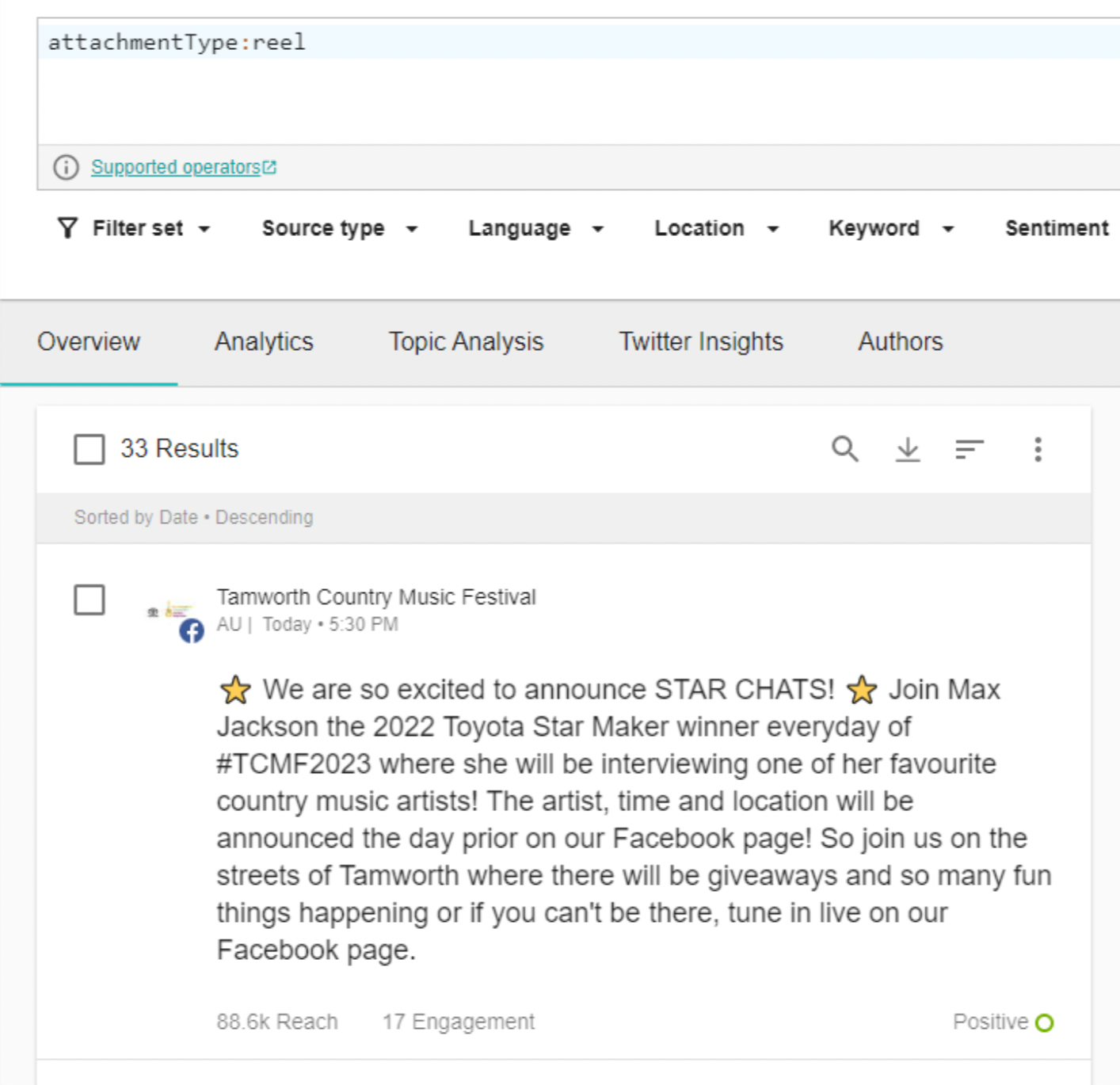 What's the value?
Facebook Reels, launched in 2021, are short form videos, just like Instagram Reels. With this new boolean, you can now isolate (for inclusion or exclusion) Facebook Reels results in an Explore Advanced Search.
Short form videos are increasingly popular: Instagram Reels, TikTok, YouTube Shorts, and Facebook now offers the same functionality.
Check out the Boolean Library for a full list of Boolean Operators.