Topic Analysis is an exploratory research tool designed to help you understand the underlying meaning of the topics within your results.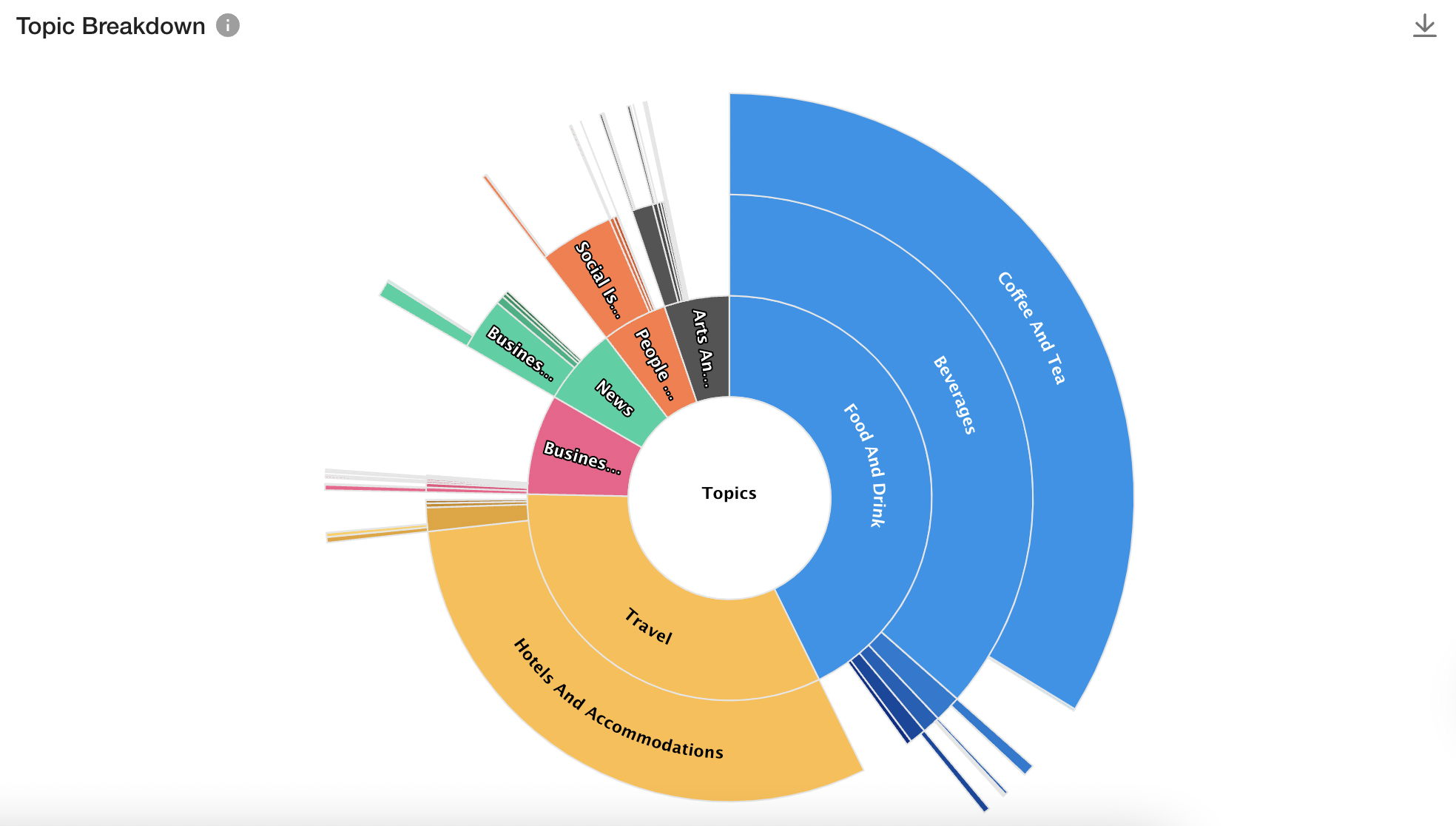 Topic Analysis allows you to go beyond the volume of results, or where conversations are taking place, and drill further into what the general topics and tenor are related to results. This provides you the ability to find deeper context to the results you see, and better understand how the results are being talked about within separate topics.
Topic Analysis is a complementary tool to be used with the Overview and Analytics tabs in Explore. 
The Topic Analysis tab offers the following new widgets: 
Topic Breakdown
Total Mentions
Top Topics
Top Entities
Top Keyword Sentiment
Sentiment
Sentiment Trend
Sentiment by Source
Top Scenes and Objects
Top Hashtags
Emotional Comparison
What does this mean for you?
Understand what is driving the narrative and how people are speaking about topics of interest to you.

Segment data based on product, people, organizations & locations.

Leverage visual insights to go beyond keyword based analysis.
Powered by topic-based categorization that automatically categorizes content using industry leading taxonomy across 370 categories and granular insights into entities and their sentiment
The Analytics tab in Explore has also received new widgets: 
Total Engagement
Most Engaged Content
Top Editorial Sources
Top Shared Links