We are excited to launch a monitoring product release bundle, featuring three new features: 
'Since last viewed' date picker:
What is it?  
A new date picker option which displays only the content from the last time that you viewed a particular search, tag, RSS feed, or saved View in Monitor.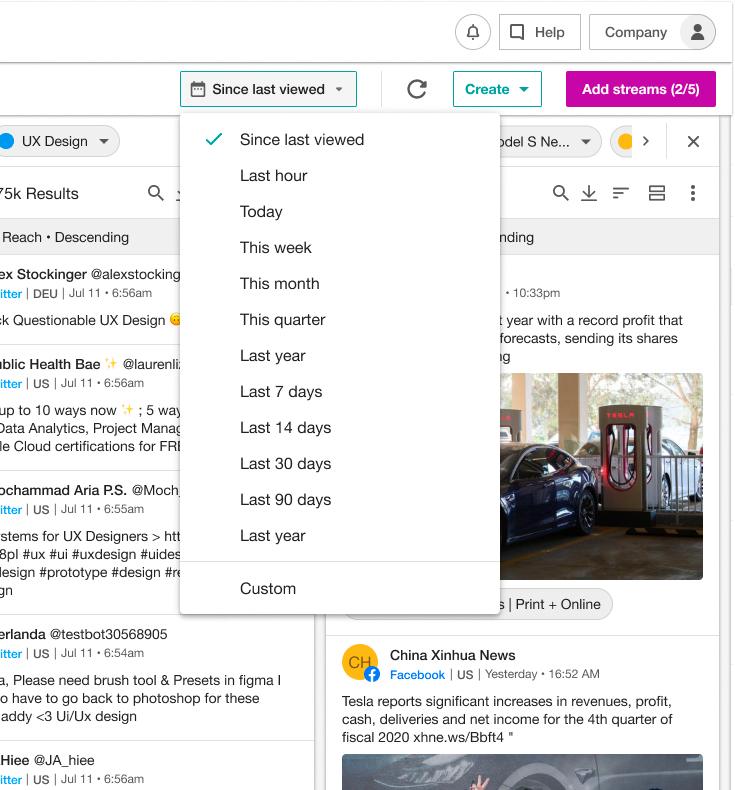 What is the value?
Quickly see the newest mentions whether toggling from search to search or carrying out routine media monitoring with a particular search, tag, RSS feed, or saved View.
Save time on administrative tasks like narrowing date ranges so you can focus on other initiatives such as reporting for earned media to the stakeholders.
Be the first-to-know in your organization with continued scanning of media since the last time you accessed Monitor, ensuring nothing falls through the cracks and resolving issues before they become crises.
Organize content more smoothly and brief stakeholders with strategically important information.
' Favorite ' Pin:
What is it? 
Now you can designate any search, tag, RSS feed or saved monitoring view as a "favorite," pinning that item to the top of Monitor's drop-down menu.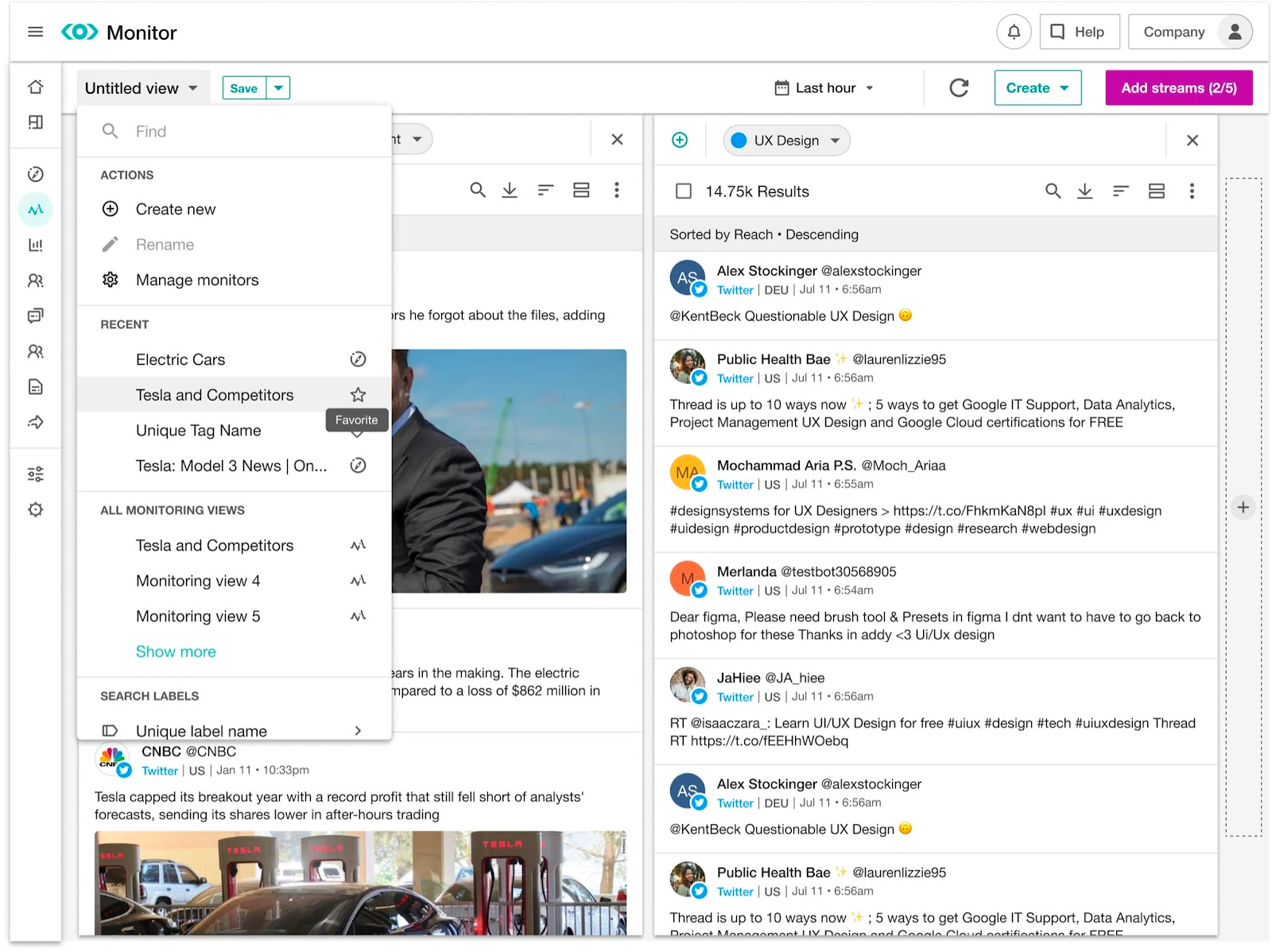 What is the value? 
Narrow down results of your searches or views based on upcoming projects.
Identify emerging issues quickly and early so they may be addressed - before they evolve into a crisis. Sometimes, it is a matter of seconds.
Context switch faster than ever, supporting your subject-matter expertise for your clients or in-house stakeholders.
Take advantage of a rapid and flexible workflow by defining an ordered list of your most important searches, Views, tags or RSS feeds.
Mini Profiles - Media Relations Contacts & Twitter Authors:
 
What is it?
You can easily retrieve important information about authors directly from the content stream. By clicking on the name of journalists in our contact database and Twitter authors, you will get the highlights about that author, including:

Author/contact audience size
List of the recent articles that they have written
Interest topics (usually indicates their area of expertise)
Author social handles across other platforms, including YouTube, Instagram and TikTok
Contact information (email address, phone number, physical address and more)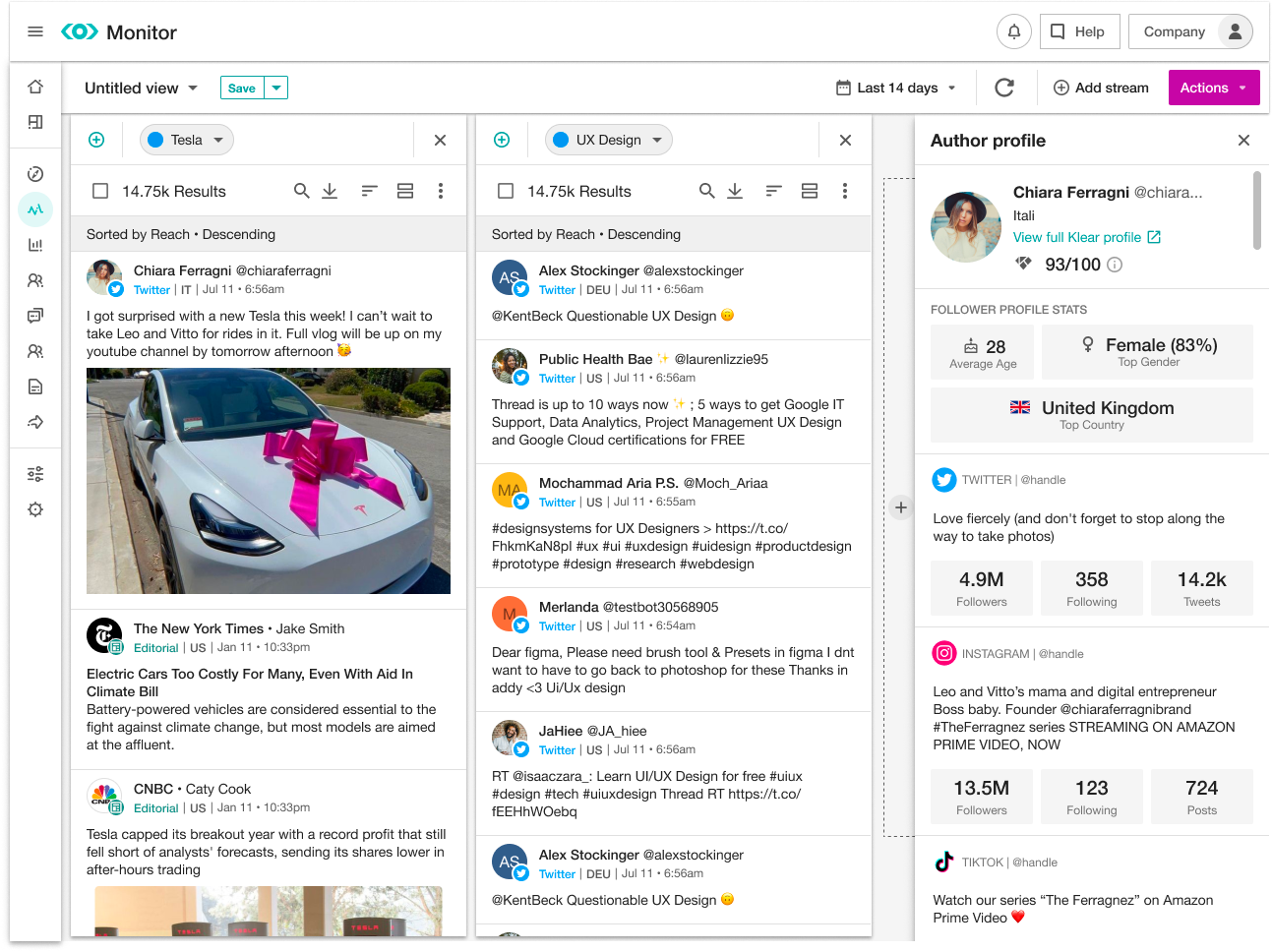 What is the value?
Stay where you are in the content stream and get through more mentions in a timely manner
Select the right author based your parameters and establish your relationship
To learn more about these new Monitor features, check out our Help Center Article - Getting Started with Monitor.