You can save time and be informed of the key insights for your current searches without leaving the Monitor app! 
What is it?
'Create alerts' under the Create button at the top navigation bar allows you to set up various alerts based on your account's entitlements. Alerts allow for casual media monitoring and for sharing key insights with others.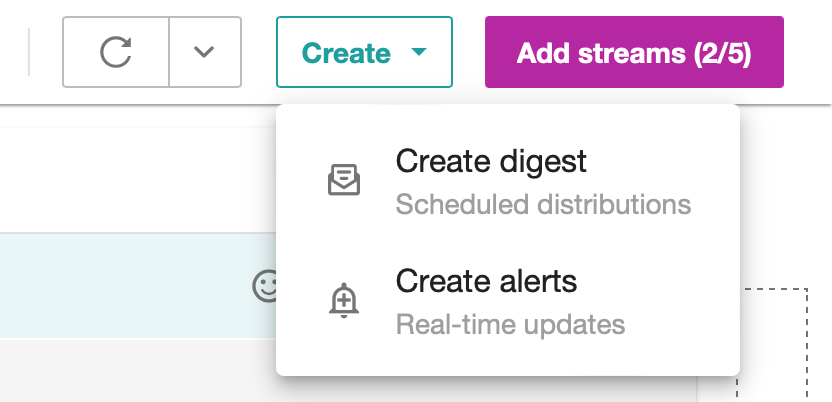 'PDF download' is now an option under export content. You have the ability to download a PDF of the coverage you've selected.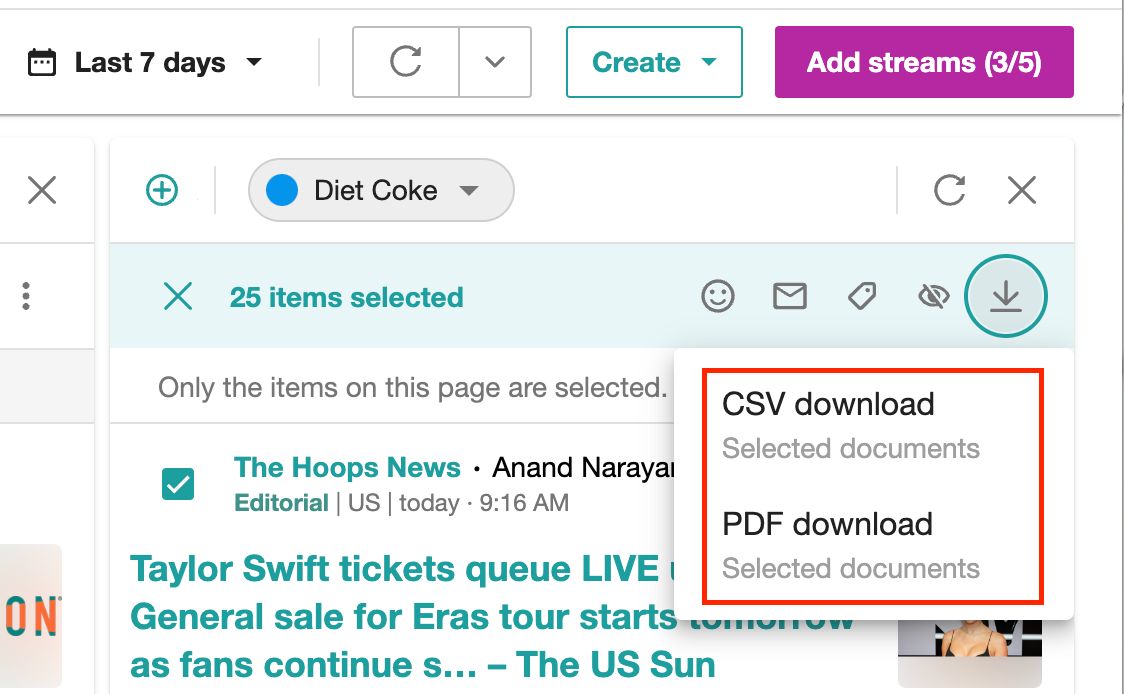 What's the value?
Save time - When viewing content in Monitor, the 'Create alerts' feature allows you to quickly set up relevant alerts, all from Monitor.
Be the first person to know - Whether there is a shift in sentiment mentioning your products, your competitor just announced an acquisition or merger, or a spike in your brand mentions, you and any designated recipients can be informed and react to new information in real-time.
Customization for communication - You can add up to 10 searches when setting up alerts with a variety of delivery methods to stakeholders, whether they have access to Meltwater or not.
With the 'PDF Download', you have the option to download one or more selected mentions in PDF format and present them to your clients.
To learn more about Monitor, check out our Help Center Article, Get Started with Monitor.