What is it? 
When creating and sharing tracking links with influencers via Connect in Klear, you now have the ability to bulk-share tracking links with multiple influencers at once.
Each influencer will receive a unique tracking link specific only to them, with a customized ID and UTM tags.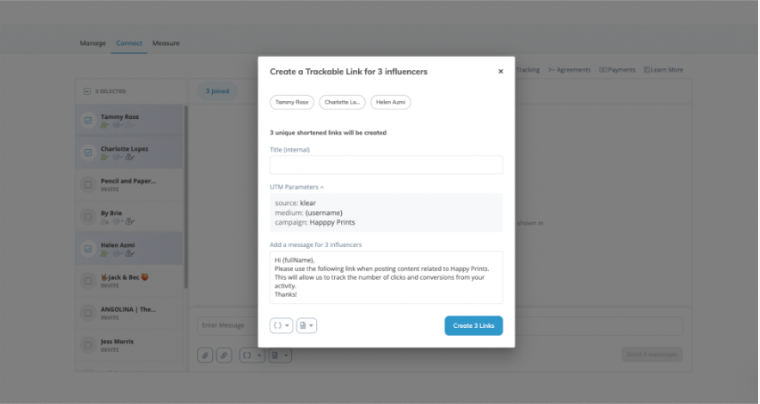 What's the value?
Save time! Previously, you needed to create unique links, and share them with each influencer individually. This can now be done in bulk with only a few clicks.
Real-time insights on link performance of each influencer and their links in Measure tab.