Two new widgets, Top Author Locations and Top Occupations, have been added to the Authors tab within Explore. Both widgets infer data about authors from their Twitter bio. 
Top Author Locations: Displays the top 100 locations for authors most frequently appearing in results, inferred from author bios. This includes things like their set location, language, and more. 
Top Occupations: Top Occupations provides a breakdown of the author's occupations inferred from their bios. This includes text they include in their bio for their occupation.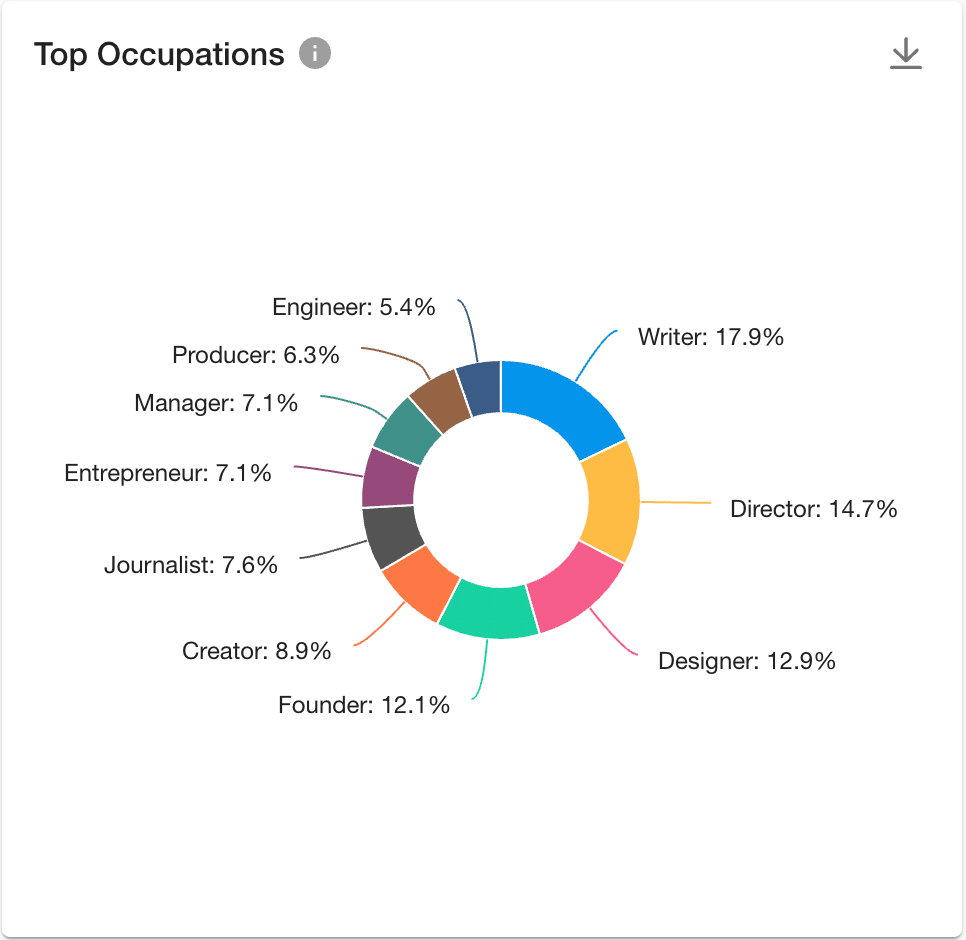 What does this mean for you? 
The new Top Author Locations and Top Occupations widgets help paint a more refined picture of the authors within your search results. In addition they confirm instincts about who is discussing your key topics, or discover previously unknown subgroups with your authors.
Top Author Locations allows you to determine where people discussing the topics of interest are in the world. This allows users to highlight emerging markets, and identify markets that can move from growth to adoption.
Top Occupations allows you to further identify and segment you core audience.
Check out our Help Center Article, Get to Know Explore Widgets: Authors Tab, to learn more!