Twitter Views are now available in the Explore content stream, as well as the Content Analysis Card, Monitor, Media Relations, Communities and Analyze!
What is it?
Meltwater is bringing more engagement data to our customers with the new Twitter Views and Media Views features from Twitter! We are the first social listening product in the industry to be able to provide this. 
Twitter View counts, also known as 'Impressions', show the total number of times a Tweet has been viewed, and Media Views reflects the number of times media (attached image or video) has been viewed within a Tweet. We also expanded your exposure to Reddit metrics, adding number of reactions, threads, & Reddit score (votes up minus votes down). Users can now also view full threads by clicking on the 'Engagement' button in the Content Card.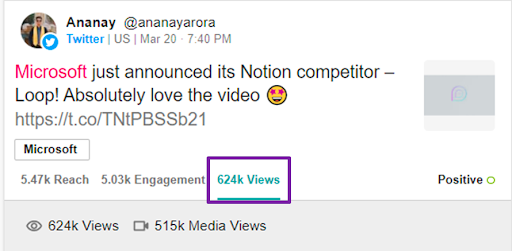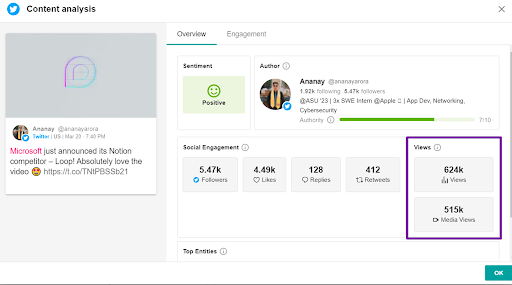 What is the value?
Understand how users actually engage with content - what's being viewed and engaged with the most
Identify the right content creators who actually get high viewership
More accurately measure performance and ROI - leverage definitive metrics over estimations
What is to come?
The ability to allow users to sort their content stream by view count
 Widgets showing most viewed content
Adding this new content stream to Explore in the Analytics & Twitter Insights tabs