You can now easily view alerts directly from the Homepage and Main Navigation. 
What is it? 
Alert subscriptions enables you to stay on top of mentions, spikes in coverage, sentiment changes, and other alert offerings.
Alerts are now available on the Homepage via a module that shows the newest content, located below the More from Meltwater promo card.
Alerts have also been elevated to a primary location in the left hand navigation panel, now located below Reports.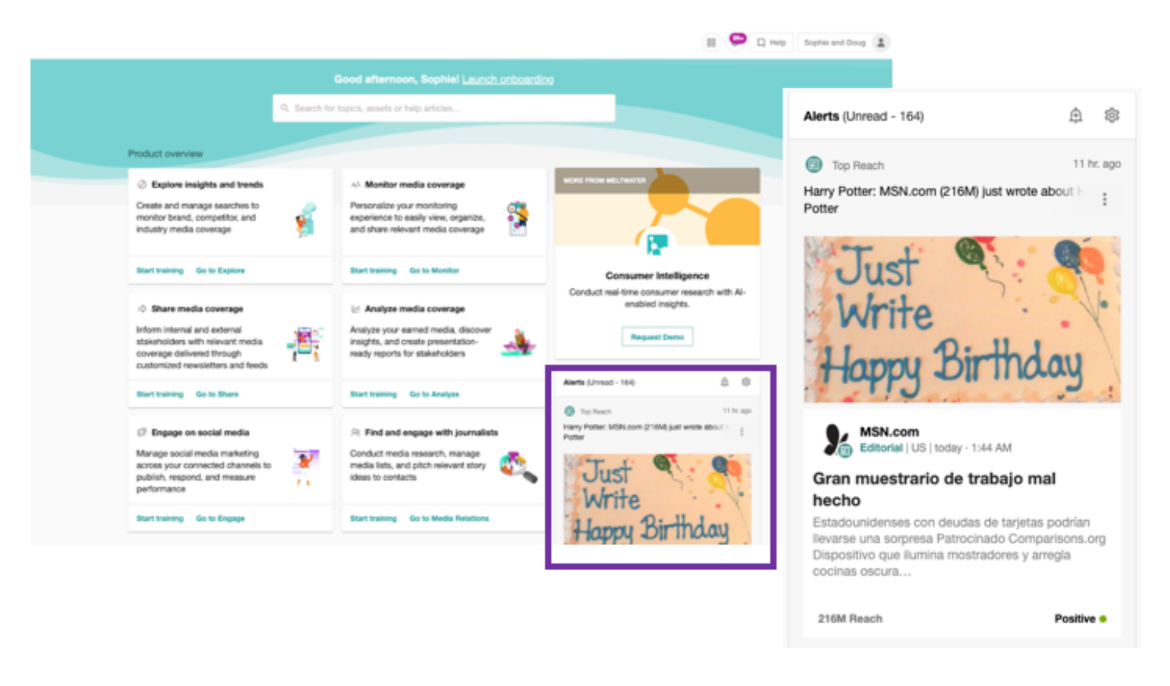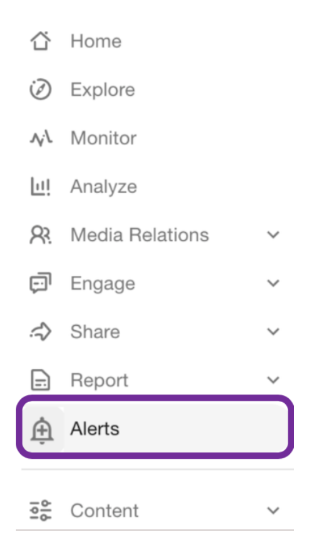 What's the Value?
Setting up alerts and monitoring them on the home page allows you to set up, edit, configure, and view alerts instantly from the homepage.
Faster access to unread alerts shows only the most relevant news.
The ability to customize and configure alerts from the preview module gives you the power to make sure you're using alerts in a relevant way.
To learn more about Alerts and how to configure - check out Getting Started with Alerts.