Klear has released a series of updates that improve functionality to more easily surface and compare relevant data when vetting influencers and then measuring campaigns. 
What is it? 
New Updates for Vetting:
Filter Using Multiple Tags in Profiles: You can now filter influencers using more than one tag in Profiles to vet across categories for campaigns. You can filter for either "Any Selected Tags" or "All Selected Tags". 

Value? If you're launching an activation that requires influencers to match more than one tag you can now filter and view them with multiple tags to expand or drill down and suit your vetting needs. Or, if you're launching an activation that uses influencers across different categories you can select multiple tags and view any influencer that matches at least one of the tags you've selected.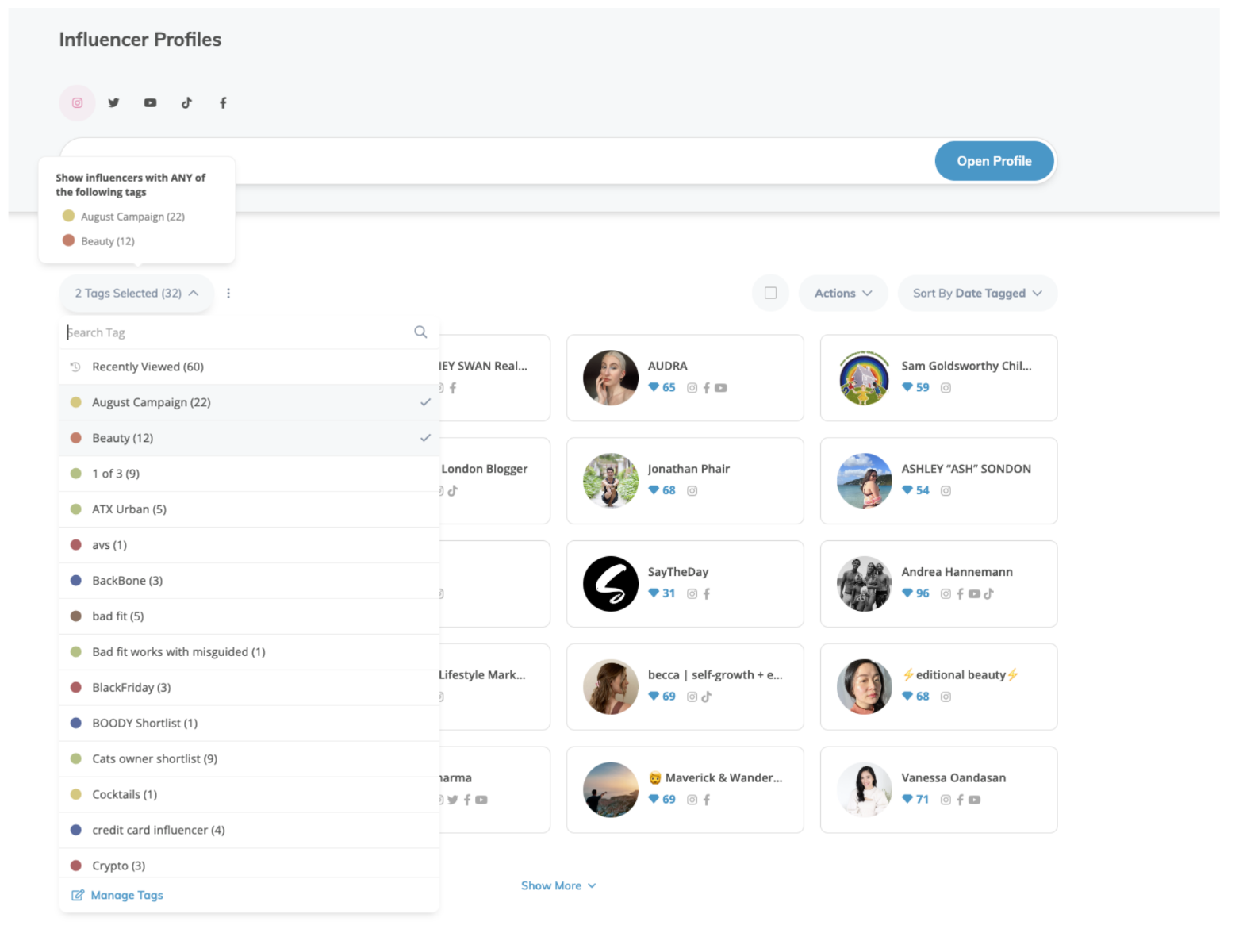 Sponsored Engagement Rate: There is a new Instagram metric available to view the"Sponsored Content" specific engagement rate for influencers. 

Value? During the vetting process, it's important to take this into consideration and make sure you partner with influencers who create authentic branded content that sparks engagement and performs in line with their organic posts.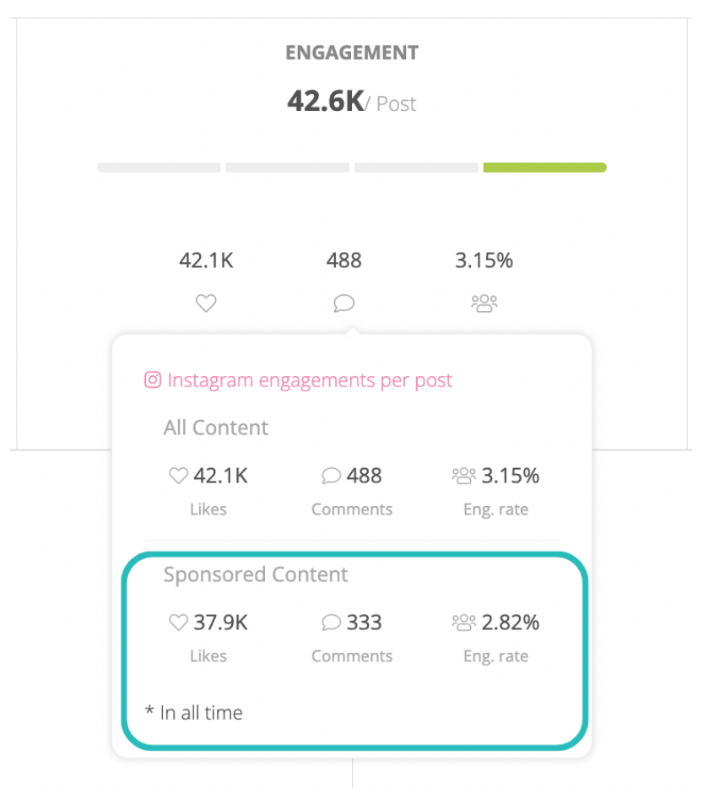 New Updates for Reporting:
Filter Using Multiple Tags in Measure: Filter subsets of influencers using tags inMeasure to easily compare campaign results across groups and gain insights on performance.

Value? If you're running an activation with multiple subsets of influencers you will want to measure your campaign performance across all influencers and across each subset. This will help you analyze and benchmark which subsets have the most impact on your brand. Evaluating the performance of each subset will help you make strategic decisions that increase the success of future campaigns.
Tracking Links With Customer Parameters: There is a new UTM builder in Connect to make the process of creating tracking links easier and offer more flexibility for cohesive reporting.

Value? Instead of using predefined parameters for all influencers or manually creating your UTM code for tracking links, you can build custom UTMs directly in your Klear campaign through Connect. You can also include custom parameters beyond these 5 to match any other reporting templates you have in place.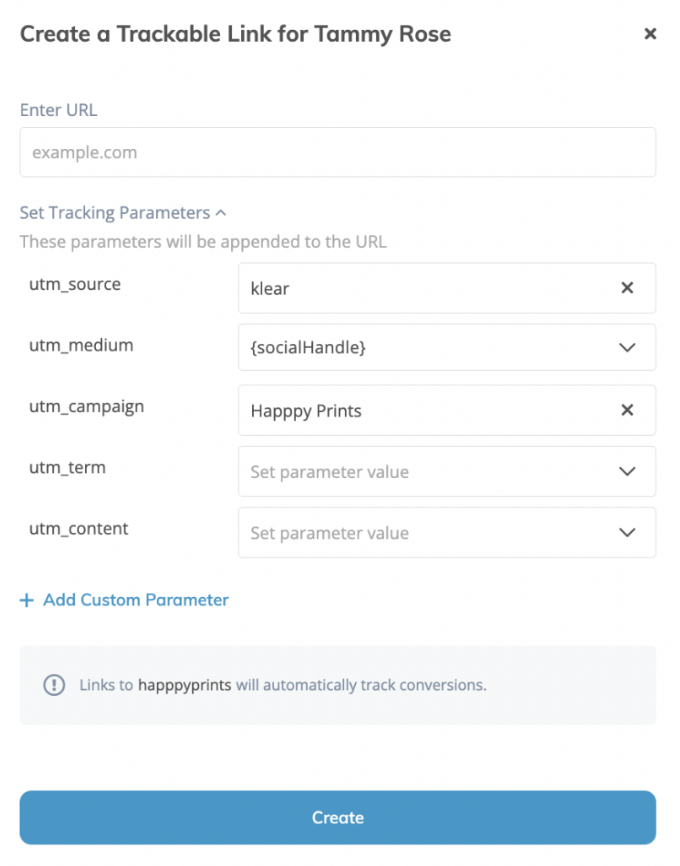 Weekly Campaign Email: Klear has revamped the campaign summary email to feature a new layout and include more robust stats for brands to have the most relevant campaign information summarized.

Value? To help you access high-level insights and easily compile weekly or monthly updates for your larger team.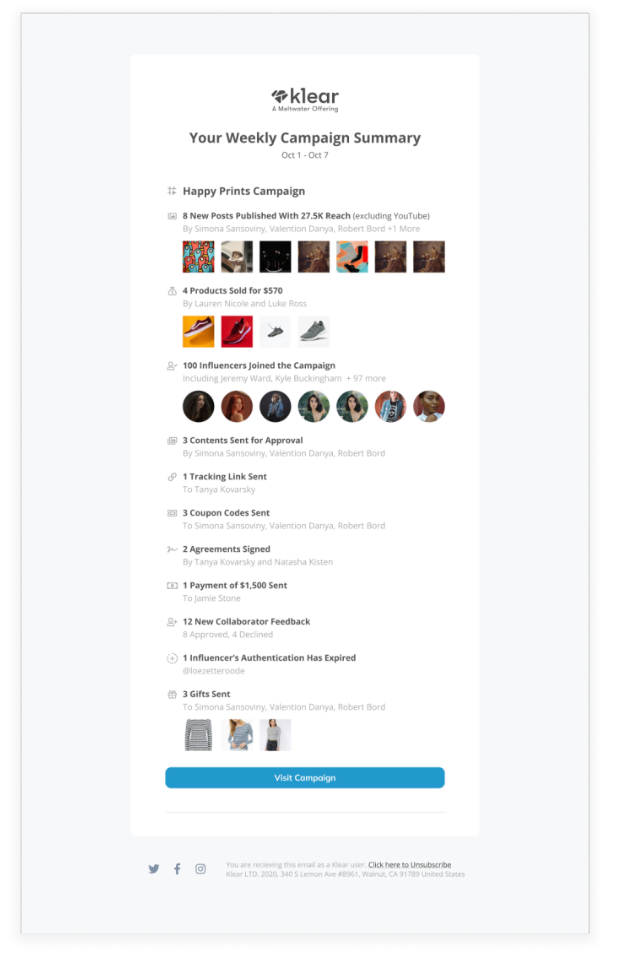 Learn more and how to use the product updates through the help center articles below: 
Tracking Links with Custom Parameters
Engagement Rate for Sponsored Content
New and Improved Weekly Campaign