Track your community management team performance with a new dashboard in Analyze.
What is it?
The Team Performance template in Analyze is a brand new dashboard allowing you to easily track, measure, and trend your team actions in Conversations within Engage.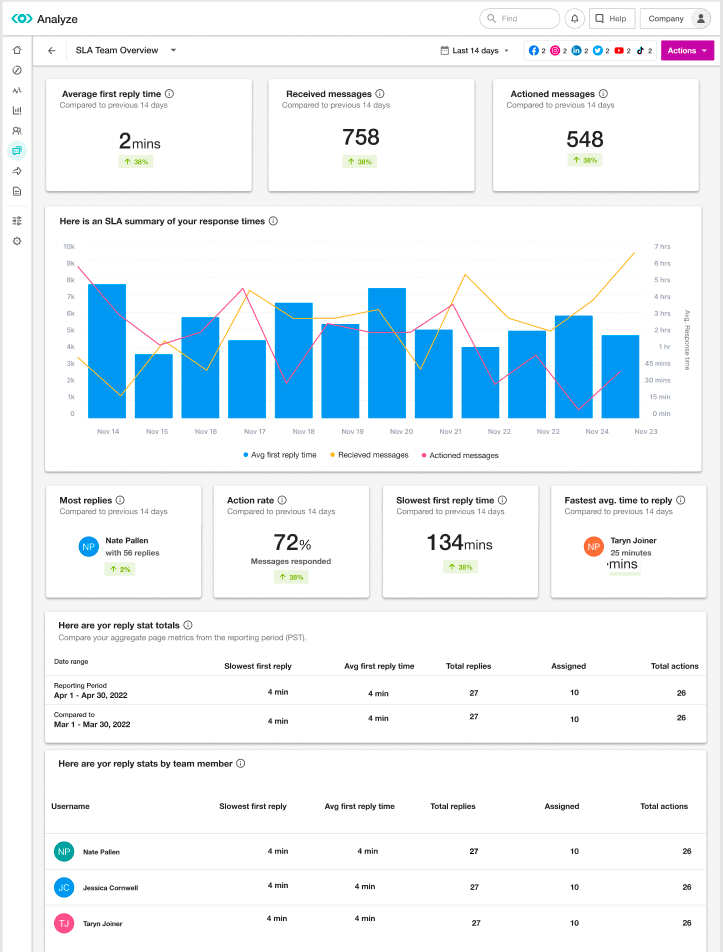 What's the value?
Gain visibility into team performance and make sure team-wide output supports community growth and engagement
Ensure your team is meeting agreed upon response-times and course correct if need be
Motivate your team by visualizing user-by-user output
To learn more about the Team Performance Dashboard and specific widgets, check out our help center article HERE.