You now have the ability to select the thumbnail for Instagram video posts and Reels. 
What is it?
When creating a new video post or reel, you can now select the video thumbnail from a list of frames taken from the video by simply selecting edit. From there you can select from one of five frames.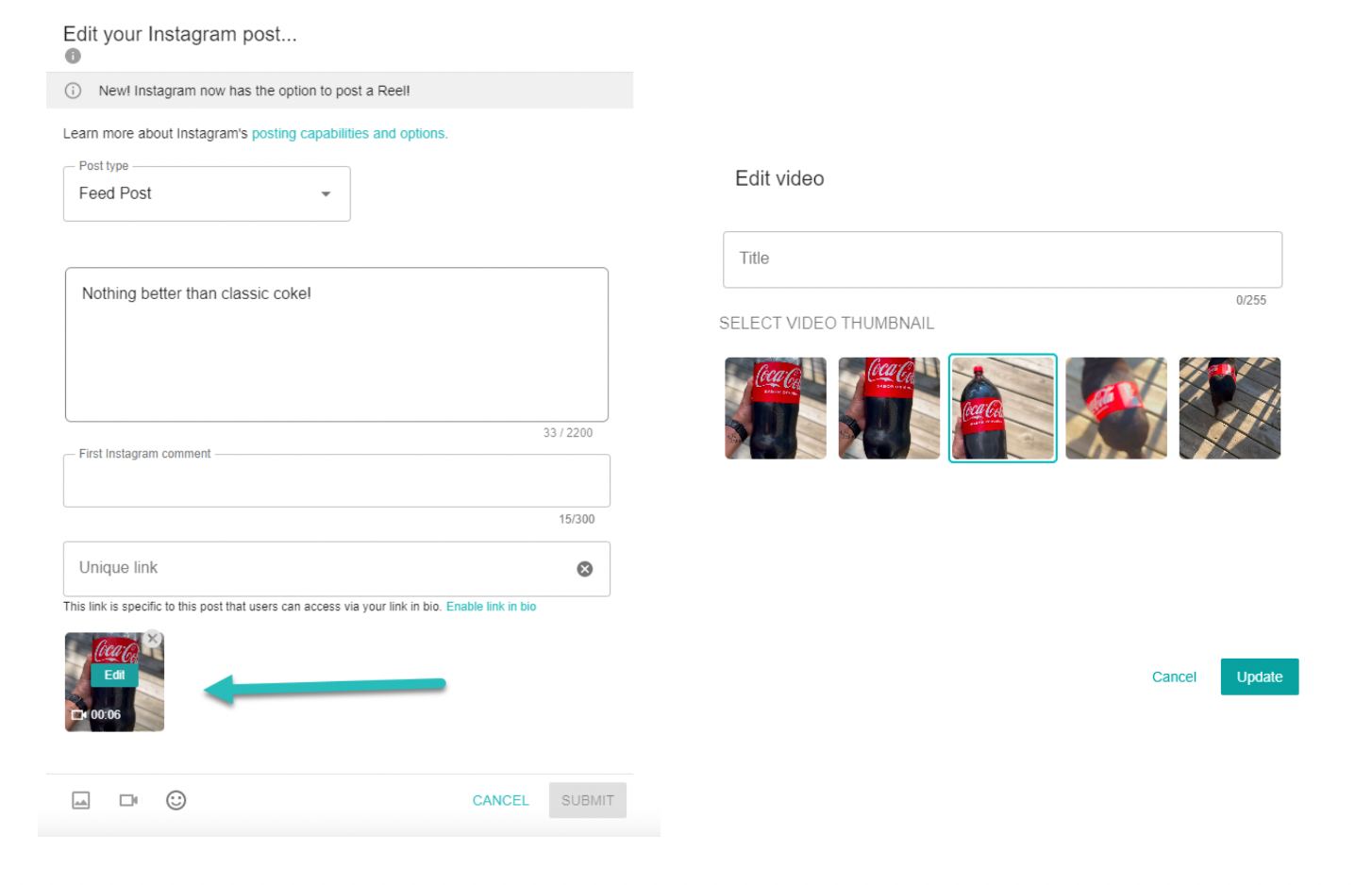 What's the value?
Selecting the thumbnail for IG video posts and reels grants you more control over the look and aesthetic of your videos before a user plays them.
This also allows for greater customization and flexibility.
To learn more check out our Help Center Article, How to Create a New Social Post in Publish.