Dive deeper into your community data to uncover the groups that matter to you, with new filters.
What is it?
New filters for every tab in Communities! We are excited to introduce filters for Communities, Age, Gender, Location, and influence Tier. All five filters are present on each of the three tabs in Communities: Overview, Communities, and Authors.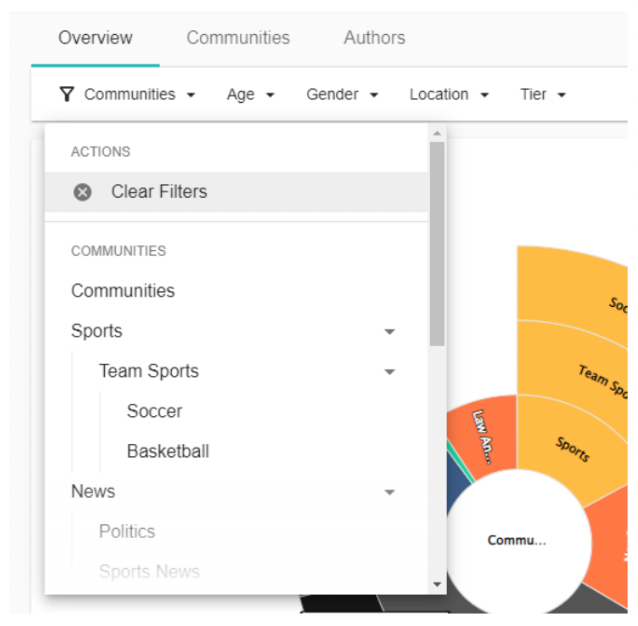 What's the value?
Since its launch in June 2022, Communities has offered a deeper look into the authors and user communities driving the conversations behind topics. Today, with filters, it's now possible to drill even further into the data and its sub-communities.
Find more targeted audience insights, like the top influencers among males 18 to 25.
Greater exploration options help you find insights you might otherwise miss.
Get to the right data, faster. Point and click to find the data you are looking for rather than editing your boolean search.
To learn more, check out our Help Center Article - User Guide: Meltwater Communities.