What is Company Search?

Company Search suggests and auto-generates a query comprising all relevant brand mentions, social handles, and known aliases. What does it mean for you?
Save time, work faster - Company Search lessens the need for writing boolean, pathing you to insights faster.

Gain a more accurate picture - Gain a more accurate picture of your brand, market, and competitors by capturing all known and relevant brand mentions.

High-quality results for novice users - AI-powered search helps novice users arrive at high-quality search results.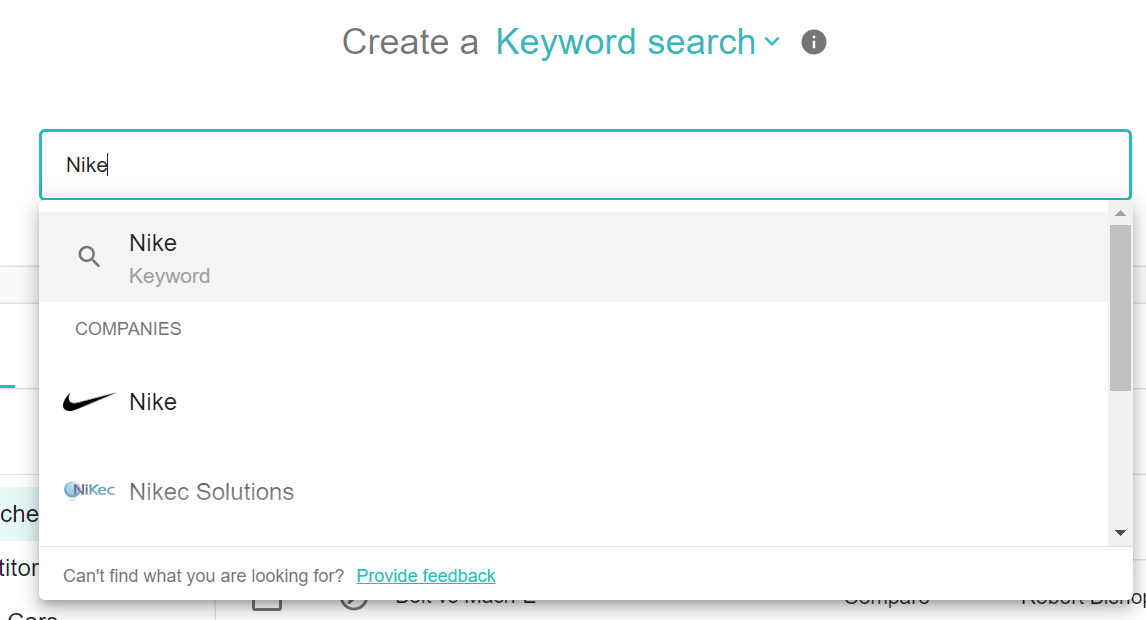 Why should I use Company Search?

Entity company search aims to make it easier to set up Meltwater searches about a company.  Now you only have to type the name of the company you wish to search for, rather than needing multiple ANDs and ORs. In addition, you will see suggestions for companies as we have a huge database of companies loaded and ready for you to search.
How does this work? 
When a company is loaded, and the search is launched, a query is automatically generated that combines the company name, social media handles, stock tickers, and visual content (i.e. company logo) to find all relevant matches of the company. 
The Entity Company search connects the most extensive knowledge graph in the industry—over 14M companies across 194 countries—with the most comprehensive set of owned and earned editorial, social, and broadcast data. This improves search accuracy and provides expert-level search results.. With company search, testing shows that search results are 52% more precise for company names that are also commonly-used words, such as Apple, Square, and Amazon, and additionally include content where the company logo is present, without a text mention.