See how many times an X (Twitter) post has been bookmarked directly in Meltwater.
 
What is it?
X Bookmarks are an additional engagement metric. Discoverable on content cards in Explore, Monitor, and Analyze, Bookmarks indicate how many times users have bookmarked the post.
What's the value?
Understand more about content related to your brand or initiative.
Go beyond likes and replies: Understand what content is being saved for later reading. Longform posts, discussions, or engaging announcements can often be bookmarked, similar to posts in Reddit and Instagram.
Save time: No need to navigate to the X post to see how many times it's been Bookmarked. You can now see the Bookmarks metric directly in your Explore, Monitor, or Analyze view.
Screenshots: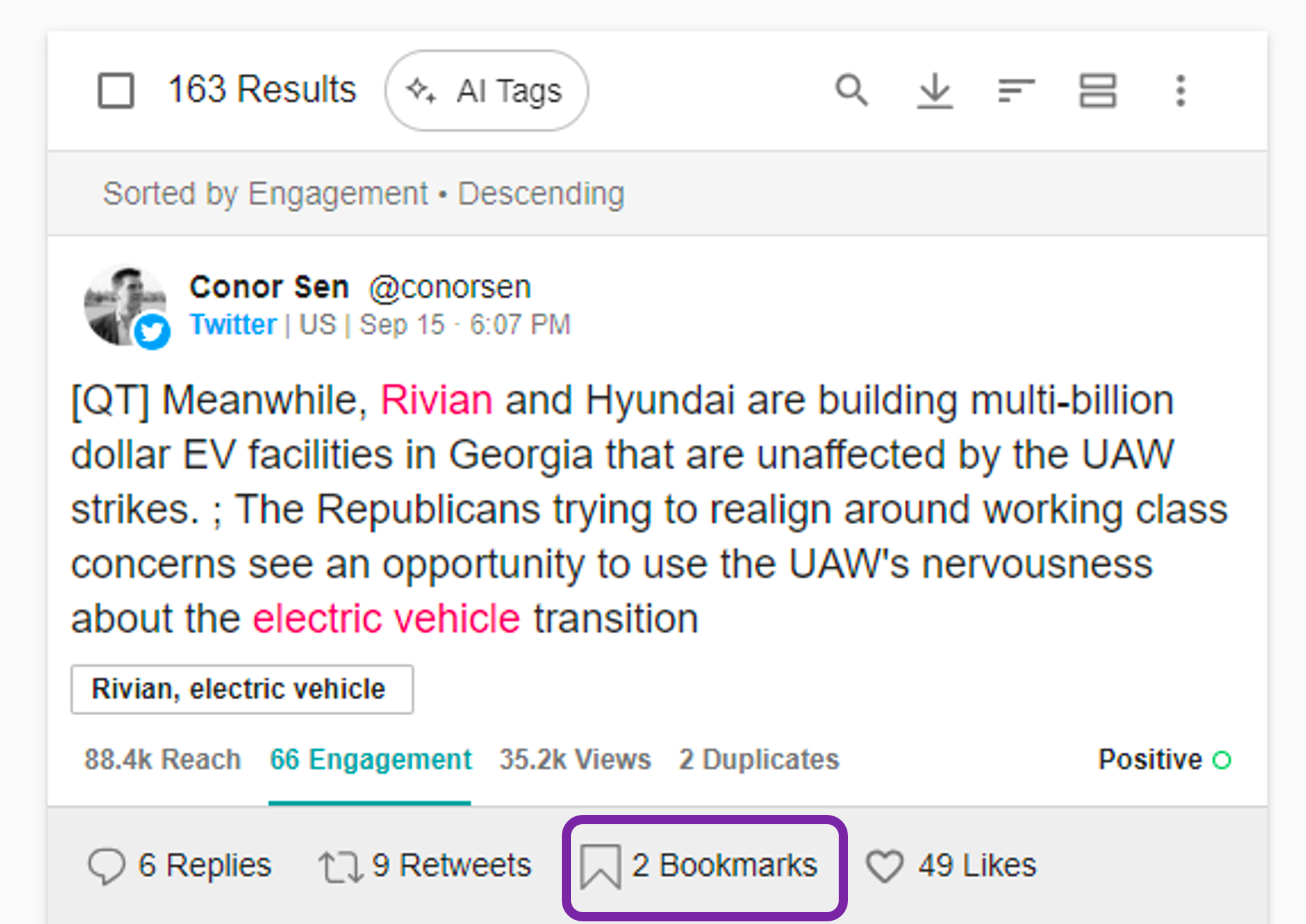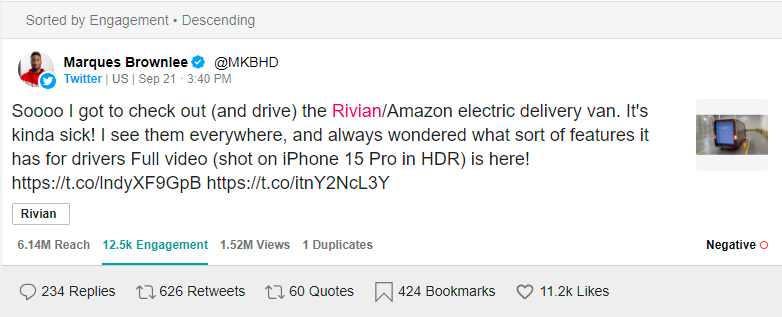 Learn more in the Help Center: