Create a custom landing page in Klear and embed it directly on your website
 
What is it?
We recently launched the Custom Landing Page Builder to guide you through a simple workflow to create engaging branded spaces for influencer recruitment. Now, we've taken it a step further, empowering you to easily embed these custom pages directly on your website using just one piece of code.
What's the value?
Having a dedicated recruit page living on your website can help you take your recruitment to the next level. But undertaking this process is extremely daunting for marketers with limited bandwidth and resources. Klear takes the heavy lifting away, enabling brands to:
 Build A Network Faster: Across Klear, Recruit forms embedded on a website get 3X more applications than standalone pages. This way, influencers & creators have a space to reach out during all stages of the recruitment process, leaving less opportunity for links to get lost in emails or DM.
 Save Resources: Most influencer teams don't have the time or budget to work with developers and designers to get a page up and running from scratch. Klear bypasses these roadblocks allowing teams to build and house a recruitment page on their site in no time.
Spark Excitement, Nurture Relationships: Kickstart strong relationships from the get-go and show that you are invested in your influencer partnerships with a branded space that provides details, sparks excitement, and encourages applications.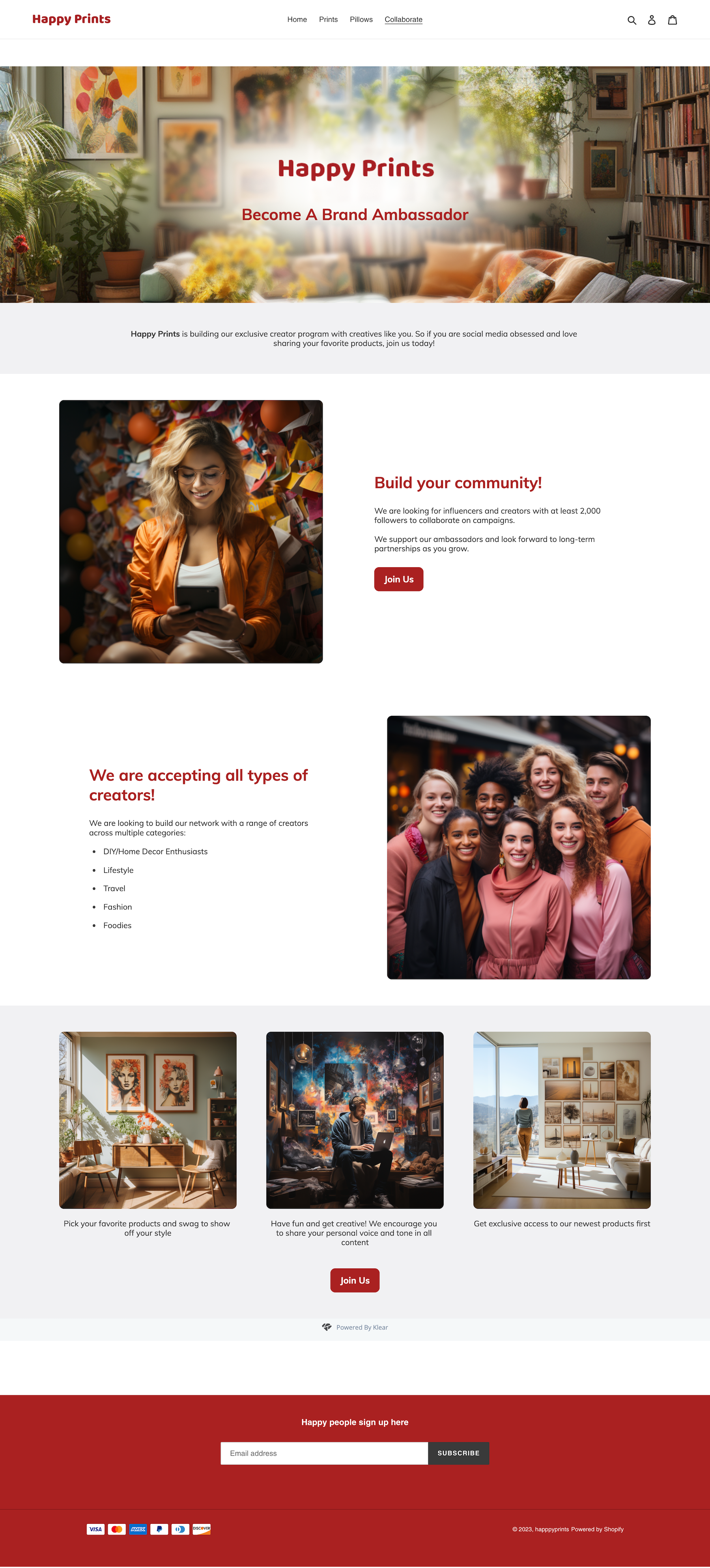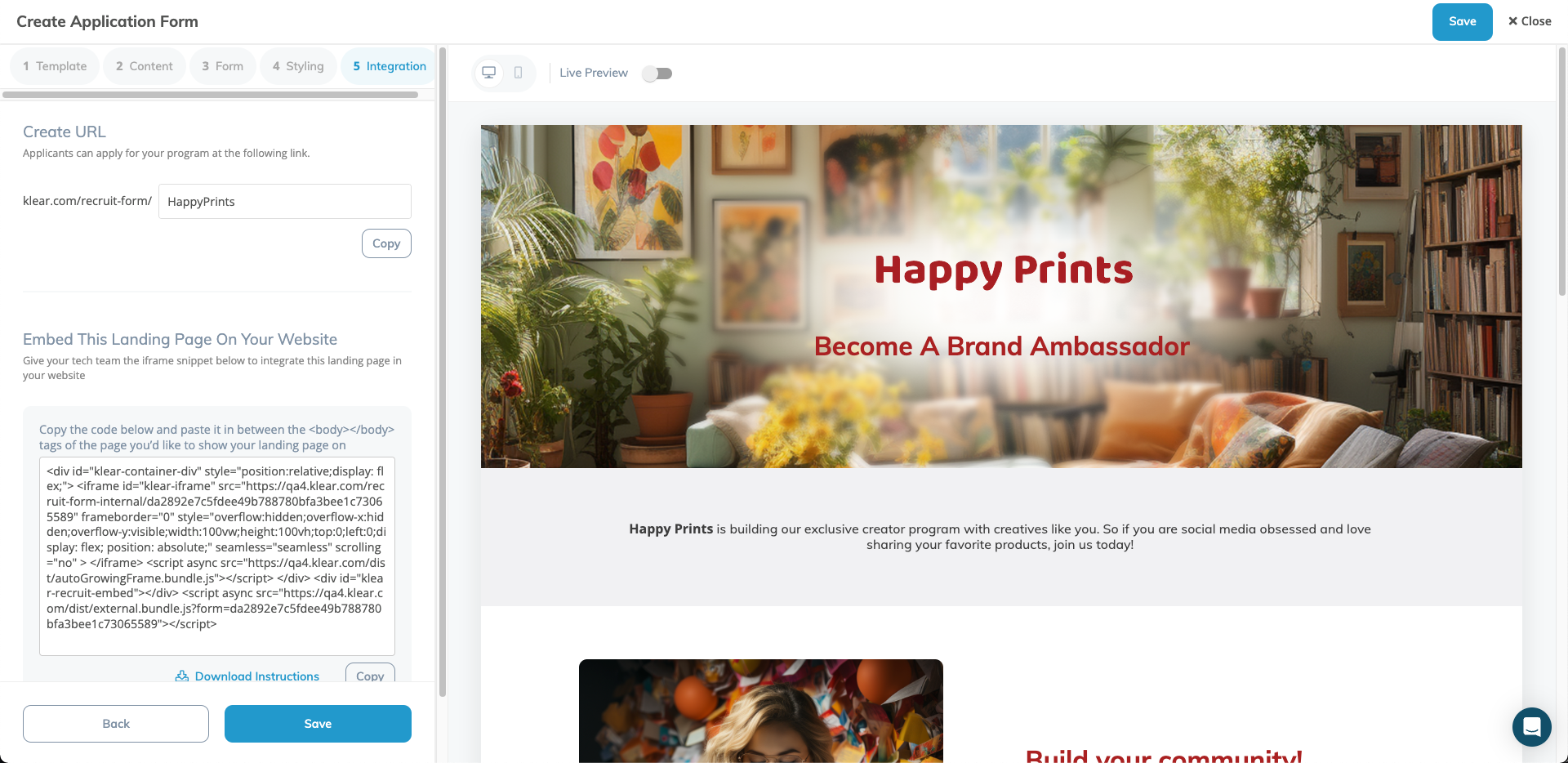 Learn more in the Help Center: