Access and filter all of your influencers using tags, custom variables, and more!
 
What is it?
The My Influencers section on the Profiles page has been transformed into your own personal influencer database, which can be sear ched and filtered using your historical influencer data.
What's the value?
Influencer Relationship Management involved building and nurturing long-term relationships. But in order to do this, brands need the ability to collect, store, and view proprietary influencer data. My Influencers empowers you to:
 Build Targeted Campaigns with your most relevant influencers to maximize impact and results
 Nurture Strong Relationships with your influencer network to support long-term partnerships.
Note: My Influencers in Profiles has replaced the Master List in Campaigns to consolidate where you need to go to access all of your influencers.
Screenshots: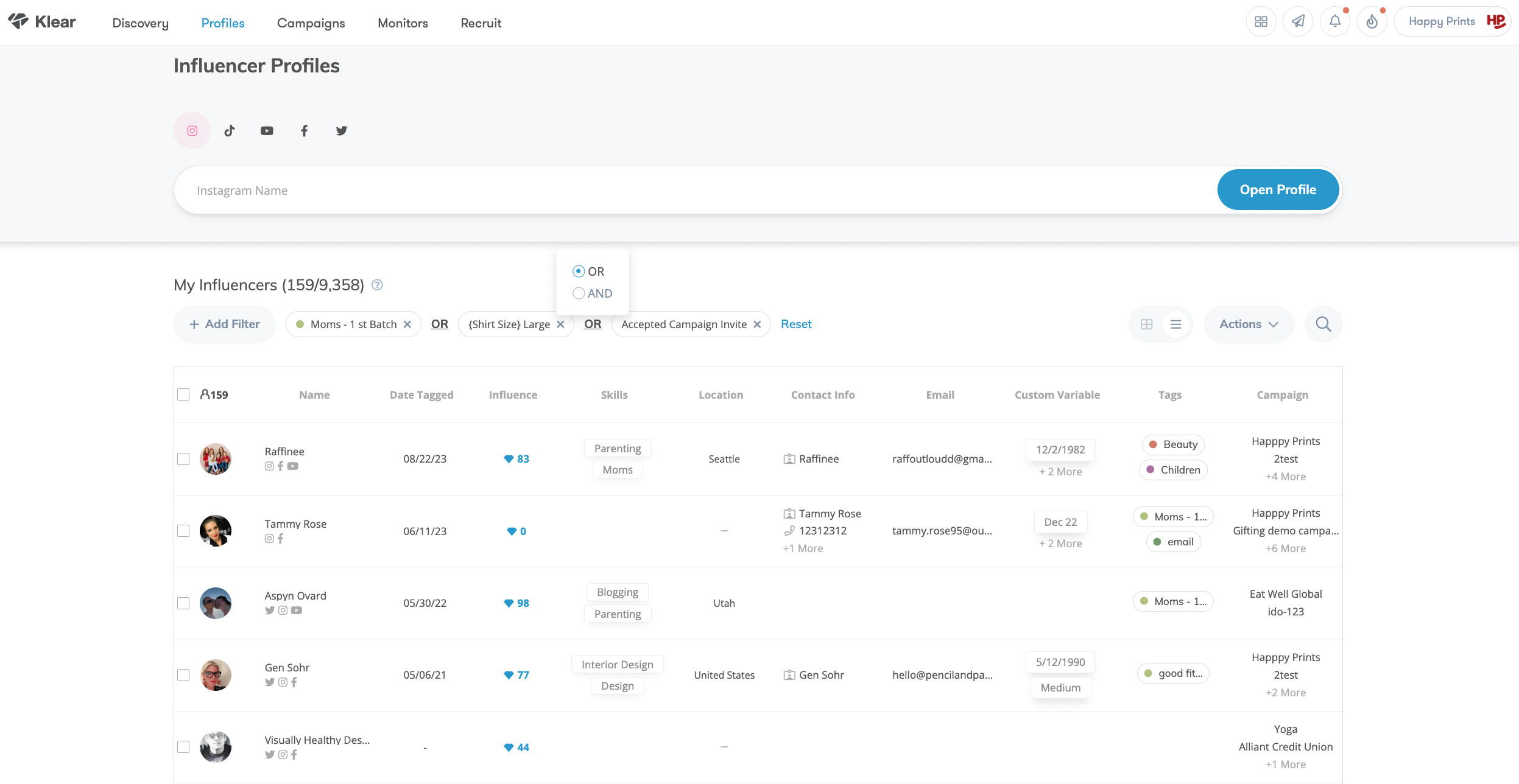 Learn more in the Help Center: