Language Filter for TikTok and Instagram Search
When searching for Influencers to build a campaign, there are several filters that help narrow down your results to the perfect match, such as influence, location, and more. Now, you have a new filter option: Language.
Currently, you can identify and categorize the following languages: English, Spanish, German, French, and Italian.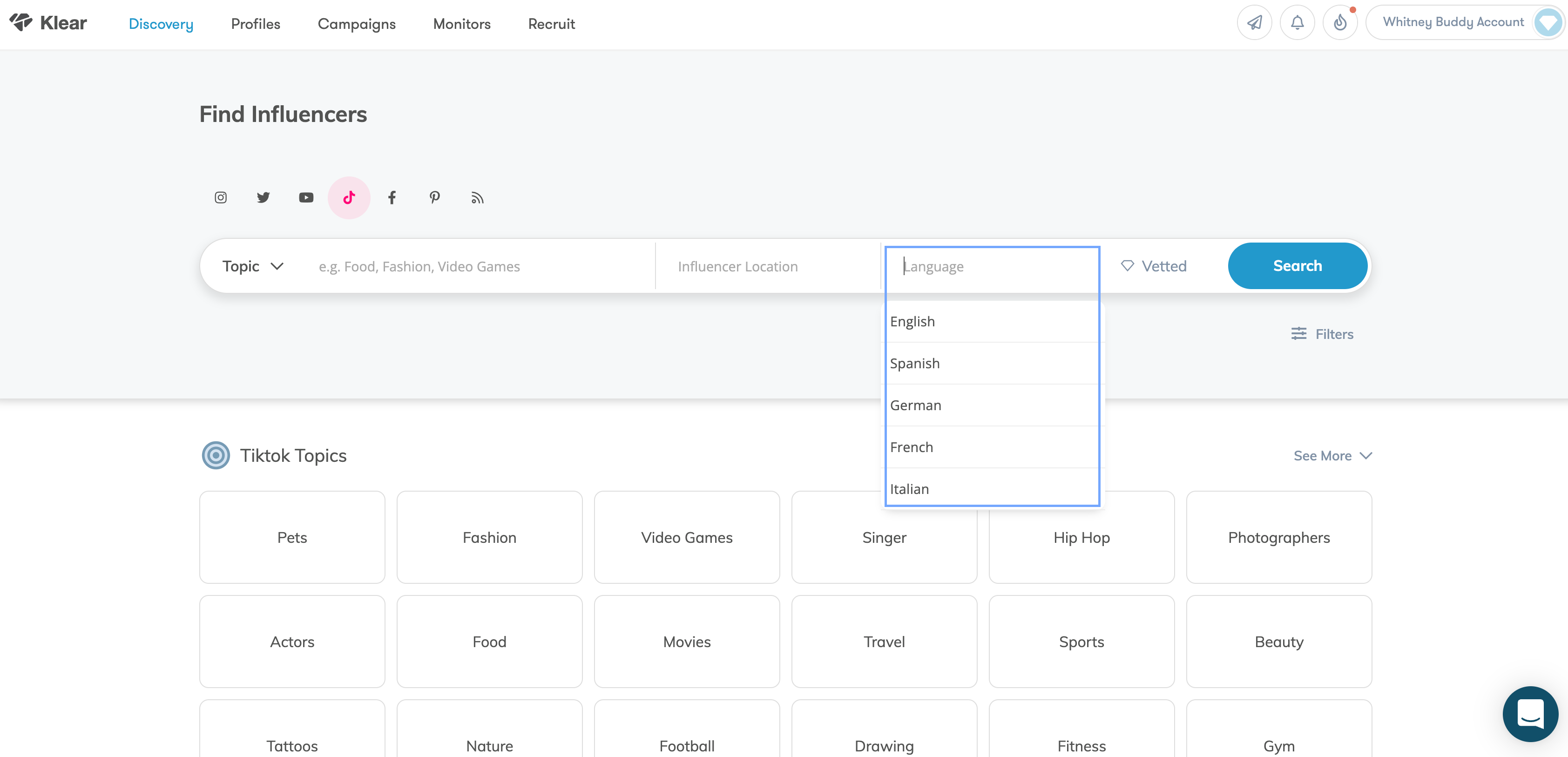 Mark Recruit Questions as Required
You now have the ability to create customizable recruit forms, that beautifully promote ambassador programs and help you collaborate with your clients. Recruit form capabilities have been updated and allow you to mark specific custom questions as required. Perfect for capturing information crucial to the screening process for potential ambassadors.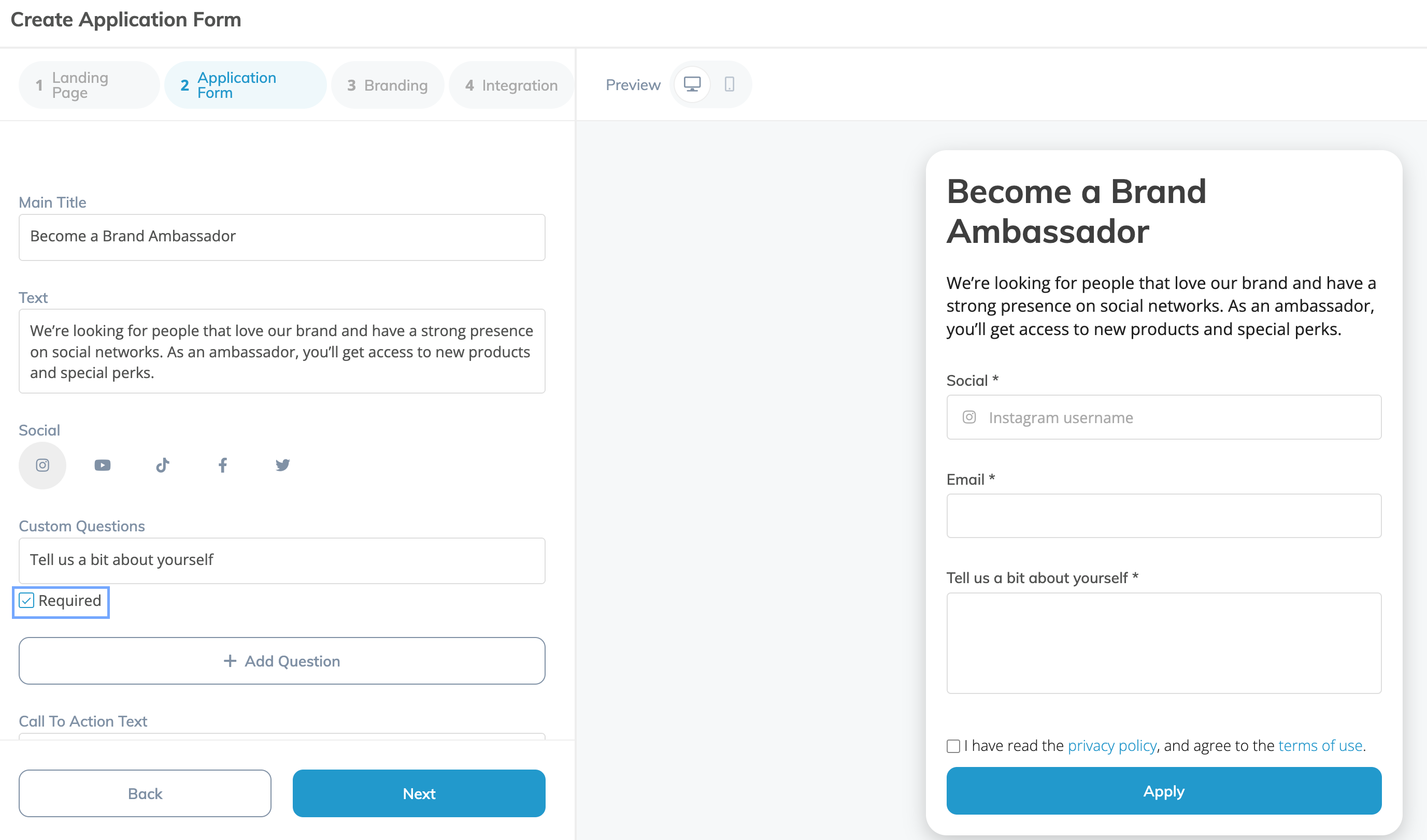 What's the value?
Language Filter for TikTok and Instagram Search - When searching for influencers, it's important to not only understand what someone posts, and where they live, but also what language they post in. When attempting to expand into new markets, or reach different cohorts, posting in their native language, rather than defaulting to English, is crucial when building loyalty and connection.
Mark Recruit Questions as Required - If a question is optional, that gives an applicant the opportunity to not answer. However, there are times when a specific question is imperative to understand if this applicant is right for your ambassador campaign or not. By requiring an answer, you can save time by easily sorting through respondents based on their responses, and ensuring you get the crucial information you need from each applicant.