You can now aggregate and export data from multiple campaigns into a single report. 
What is it?
Consolidate your campaign data for easier reporting by aggregating and exporting data from multiple Klear campaigns into a single PDF or Google Slides presentation to share with stakeholders.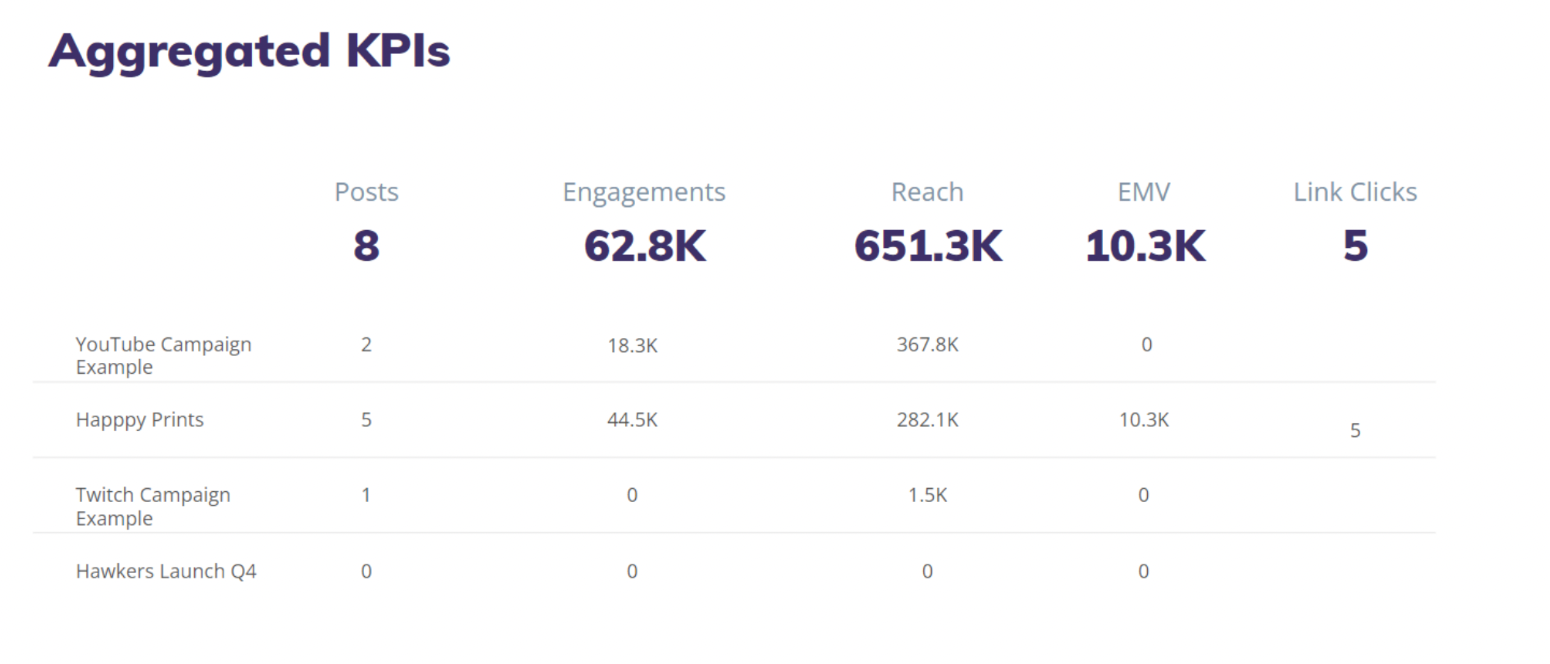 What's the value?
While you have always been able to export a report at the individual campaign level, you can now also export multiple campaigns into a single report!
For international customers, aggregate all campaigns of a specific country or market for easier reporting.
For agencies, aggregate campaigns for multiple brands, product lines, or clients.
For all Klear users, easily compare your campaigns against one another.
This newest update puts the power of aggregated reporting in your hands, with no limit to the number of campaigns you can select for an aggregate report, nor to the number of reports, you can export.
How does it work? 
When viewing all of your campaigns via the Manage Campaigns tab, click the PDF icon in the top toolbar. 

Select your desired time frame
Select the campaigns you wish to aggregate into a signal report
Click Send Me The Report, to have a PDF emailed to you directly
Selecting the Editable Version option will instead send you a Google Slides version, which you can customize to your choosing. Here is an example report.