A new widget, Engagement Trend by Source Type has been added to the Analytics tab in Explore. 
Engagement Trend by Source Type displays the number of engagements per day, broken down by each social source.
When the widget is clicked, filters for source type and date selected are applied.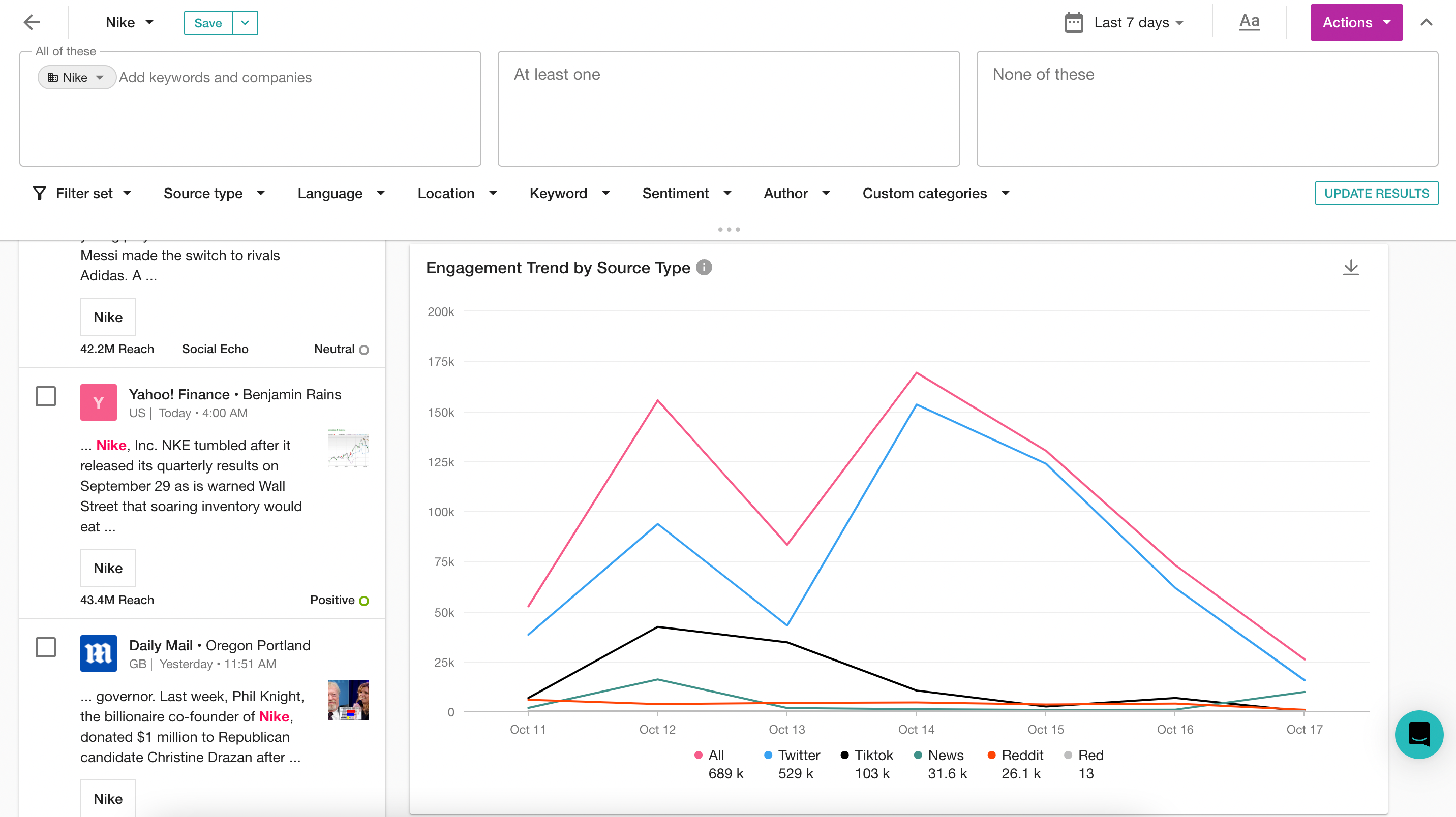 What does this mean for you? 
This new widget complements the Total Engagement metric by allowing you to trend engagements by source type. This fits the same pattern that Total Mentions and Mentions Trend by Source Type provide.
By breaking engagements out by social source and trending, you can more easily identify peaks and valleys for engagement.