Welcome to the Product Rookie Discussion Board!
This section of mCommunity is designed specifically for our newest customers to ask questions and seek assistance. We understand that it can be overwhelming to ask your question in front of thousands of people in the larger community.
The main objective of this forum is to create a safe and supportive space for you to ask questions and receive the help you need. Additionally, it aims to assist new users in building their confidence in using our product.
Our dedicated onboarding, product support and community teams closely monitor this board and are committed to promptly addressing the queries of new users.
To ask a question just to this group
select Product Rookie from the Category. 
Just click : 

Type your question then select Product Rookie as the category (if you forget our Community Manager will fix it)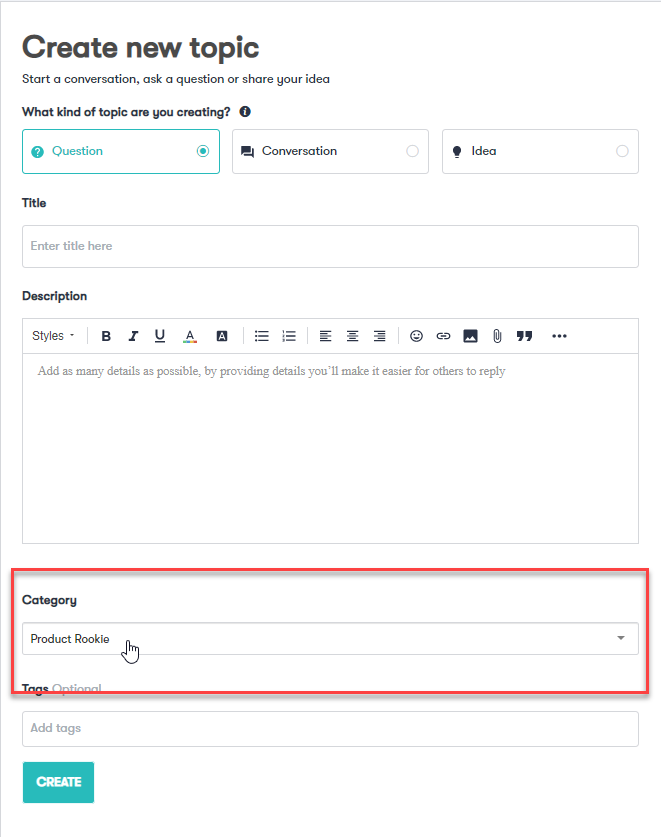 Additional Tips 
Each week our Onboarding Manager, @Marty.Sloane and the larger team will share helpful tips and tricks. To stay updated with these valuable insights, you can subscribe to this discussion board.